Las Vegas Condo Mania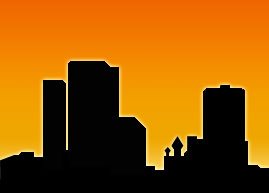 SUMMERLIN Condos For Sale

Summerlin is a 22,500 acre master planned community a short drive from the Las Vegas Strip. Encapsulated with its own entertainment and activities (Red Rocks Casino, community parks, tons of shopping and restaurants), Summerlin should be a consideration for those interested in a nice place to live, but not too far away from the rest of Las Vegas. Summerlin has many choices in well priced condo and townhome communities. Browse through these communities and contact our Summerlin expert with more questions.
Browse by SUMMERLIN Community

Community
Active Listings
Price Range

---

CIMARRON RIDGE
6 Listings
Priced from: $90,000 to $137,990
HIGHGATE
2 Listings
Priced from: $77,000 to $79,990
ONE QUEENSRIDGE PLACE
16 Listings
Priced from: $699,000 to $3,299,000
SAGE HILLS AT THE SUMMERLIN
1 Listing
Priced at $179,500
SUMMERLIN LOFTS
3 Listings
Priced from: $370,000 to $475,000
SUMMERLIN VILLAGE
3 Listings
Priced from: $240,000 to $425,000
SUN CITY SUMMERLIN
12 Listings
Priced from: $120,000 to $259,900
SUN COLONY AT SUMMERLIN
2 Listings
Priced from: $250,000 to $275,000
SUN TERRACE
1 Listing
Priced at $105,000
Browse Condo Listings within this Area

| | |
| --- | --- |
| Browse SUMMERLIN Condos For Sale | (rows returned: 36) |

---

MLS #
Beds
Baths
Sq Ft
List Price
1323523
2
3
2638
$999,000

This 2 bedroom, 3 bath home is presently priced at $999,000. It was first listed on 2013-02-21. The interior includes ceiling fan(s), wet bar, entertainment center and windows coverings throughout. This home has a city view, golf course view, mountain view and strip view. The kitchen has a breakfast bar/counter, recessed lighting, a walk-in pantry and a nook. The master bedroom has a ceiling fan, a custom closet and a walk-in closet. The master bath features steam shower, tub with jets and double sink. This home has carpet and stone flooring.

Read More: MLS # 1323523 Community: ONE QUEENSRIDGE PLACE
Listing Courtesy of Randall Char from Queensridge Properties LLC

---

MLS #
Beds
Baths
Sq Ft
List Price
1332740
2
3
2271
$975,000

This 2 bedroom, 3 bath unit is at present priced at $975,000. It was first listed on 2013-03-25. The interior includes ceiling fan(s) and entertainment center. This home has a city view, golf course view, mountain view and strip view. The kitchen has a walk-in pantry and a breakfast bar/counter. The master bedroom has a ceiling fan, a custom closet and a walk-in closet. The master bath features double sink, steam shower and tub with jets. This home has carpet and stone flooring.

Read More: MLS # 1332740 Community: ONE QUEENSRIDGE PLACE
Listing Courtesy of Randall Char from Queensridge Properties LLC

---

MLS #
Beds
Baths
Sq Ft
List Price
883422
2
3
2137
$950,000

This 2 bedroom, 3 bath unit is currently priced at $950,000. It was first listed on 2008-11-14. The interior includes entertainment center. The kitchen has a breakfast bar/counter, an island, recessed lighting and a walk-in pantry. The master bedroom has a walk-in closet. The master bath features tub, double sink, steam shower and tub with jets. This home has marble flooring.

Read More: MLS # 883422 Community: ONE QUEENSRIDGE PLACE
Listing Courtesy of Florence Shapiro from Prudential Americana Group

---

MLS #
Beds
Baths
Sq Ft
List Price
1343841
2
3
2271
$859,000

This 2 bedroom, 3 bath home is currently priced at $859,000. It was first listed on 2013-05-03. The interior includes ceiling fan(s) and entertainment center. This home has a city view, golf course view, mountain view and strip view. The kitchen has a walk-in pantry and a breakfast bar/counter. The master bedroom has a ceiling fan, a custom closet and a walk-in closet. The master bath features double sink, steam shower and tub with jets. This home has carpet and stone flooring.

Read More: MLS # 1343841 Community: ONE QUEENSRIDGE PLACE
Listing Courtesy of Randall Char from Queensridge Properties LLC

---

MLS #
Beds
Baths
Sq Ft
List Price
1318469
2
3
2137
$850,000

This 2 bedroom, 3 bath home is at present priced at $850,000. It was first listed on 2013-02-03. The interior includes ceiling fan(s). The kitchen has a breakfast bar/counter and an island. The master bedroom has a walk-in closet. The master bath features tub with jets and shower only. This home has marble and carpet flooring.

Read More: MLS # 1318469 Community: ONE QUEENSRIDGE PLACE
Listing Courtesy of Florence Shapiro from Prudential Americana Group

---

MLS #
Beds
Baths
Sq Ft
List Price
1337241
2
3
1990
$699,000

This 2 bedroom, 3 bath home is currently priced at $699,000. It was first listed on 2013-04-11. The interior includes ceiling fan(s) and entertainment center. This home has a city view, golf course view, mountain view and strip view. The kitchen has a walk-in pantry, a breakfast bar/counter, an island, a nook and recessed lighting. The master bedroom has a ceiling fan, a custom closet and a walk-in closet. The master bath features double sink, steam shower and tub with jets. This home has carpet and stone flooring.

Read More: MLS # 1337241 Community: ONE QUEENSRIDGE PLACE
Listing Courtesy of Randall Char from Queensridge Properties LLC

---

MLS #
Beds
Baths
Sq Ft
List Price
1347350
2
3
2485
$475,000

This 2 bedroom, 3 bath unit is at present priced at $475,000. It was first listed on 2013-05-17. The interior includes an alarm system (owned), paneling and window coverings throughout. Exterior features include garden area and shrubs. The kitchen has a breakfast bar/counter, marble/stone countertops, a pantry and marble/stone flooring. The master bedroom is upstairs with a balcony and a walk-in closet. The master bath features separate tub, separate shower, double sink and tub with jets. This home has marble/stone and tile flooring. Community amenities include a clubhouse, an exercise room, a guest parking and security .

Read More: MLS # 1347350 Community: SUMMERLIN LOFTS
Listing Courtesy of Serriah Toste from Red Brick Real Estate LLC

---

MLS #
Beds
Baths
Sq Ft
List Price
1337295
2
3
2298
$449,000

This 2 bedroom, 3 bath home is currently priced at $449,000. It was first listed on 2013-04-12. The kitchen has a breakfast bar/counter and a pantry. The master bedroom has a walk-in closet. The master bath features steam shower, tub and double sink. This home has carpet, hardwood and stone flooring.

Read More: MLS # 1337295 Community: SUMMERLIN LOFTS
Listing Courtesy of Jason Ledell from Legend Realty

---

MLS #
Beds
Baths
Sq Ft
List Price
1277287
3
4
2825
$425,000

This 3 bedroom, 4 bath home is presently priced at $425,000. It was first listed on 2012-08-18. The interior includes an alarm system (owned), blinds and drapes. Exterior features include drip irrigation/bubblers. This home has a city view, mountain view and strip view. The kitchen has a breakfast bar/counter, granite countertops, an island and a pantry. There are two master bedrooms downstairs with a walk-in closet. The master bath features tub, double sink, make up table, separate shower and separate tub. This home has marble/stone and carpet flooring. Community amenities include , community golf and gated entry.

Read More: MLS # 1277287 Community: SUMMERLIN VILLAGE
Listing Courtesy of Ross Fabrizio from Award Realty

---

MLS #
Beds
Baths
Sq Ft
List Price
1343885
2
3
2055
$370,000

This 2 bedroom, 3 bath home is at present priced at $370,000. It was first listed on 2013-05-06. The interior includes ceiling fan(s). Exterior features include no landscaping rear. This home has a mountain view. The kitchen has granite countertops, custom cabinets, a breakfast bar/counter and concrete flooring. The master bedroom is upstairs with a walk-in closet. The master bath features shower only, separate tub and double sink. This home has carpet and concrete flooring. Community amenities include , a community pool and gated entry.

Read More: MLS # 1343885 Community: SUMMERLIN LOFTS
Listing Courtesy of Michael Carlucci from Prudential Americana Group

---

MLS #
Beds
Baths
Sq Ft
List Price
1346178
2
2
1370
$275,000

This 2 bedroom, 2 bath unit is currently priced at $275,000. It was first listed on 2013-05-14. The interior includes blinds. Exterior features include drip irrigation/bubblers, front sprinkler system, rock/gravel landscaping and shrubs. This home has a golf course view and mountain view. The kitchen has a breakfast bar/counter, tile flooring, marble/stone flooring, a breakfast nook (eating area), solid surface countertops, a pantry and recessed lighting. The master bedroom has a walk-in closet. The master bath features double sink and shower only. This home has carpet and tile flooring. Community amenities include a clubhouse, community golf, an exercise room, a community pool, a recreation room, tennis courts and gated entry.

Read More: MLS # 1346178 Community: SUN COLONY AT SUMMERLIN
Listing Courtesy of Mary Jane Melvin from Costello Realty & Mgmt

---

MLS #
Beds
Baths
Sq Ft
List Price
1339324
3
3
1663
$264,100

This 3 bedroom, 3 bath unit is presently priced at $264,100. It was first listed on 2013-04-18. The interior includes blinds. Exterior features include mature landscaping. The kitchen has granite countertops, custom cabinets and tile flooring. The master bedroom is upstairs with a walk-in closet. The master bath features double sink, separate shower, separate tub and make up table. This home has carpet and tile flooring.

Read More: MLS # 1339324 Community: SUMMERLIN VILLAGE
Listing Courtesy of Yenory Thorbourne Orange from Prosperity Realty LLC

---

MLS #
Beds
Baths
Sq Ft
List Price
1345885
2
2
1737
$259,900

This 2 bedroom, 2 bath home is presently priced at $259,900. It was first listed on 2013-05-13. The interior includes ceiling fan(s) and pot shelves. Exterior features include drip irrigation/bubblers, desert landscaping and front sprinkler system. This home has a golf course view. The kitchen has a breakfast bar/counter, granite countertops, marble/stone flooring, a pantry and a breakfast nook (eating area). The master bedroom is downstairs with a walk-in closet. The master bath features double sink, separate shower and make up table. This home has man made wood or laminate and tile flooring. Community amenities include a country club, an exercise room, a community pool, tennis courts, a recreation room and community golf.

Read More: MLS # 1345885 Community: SUN CITY SUMMERLIN
Listing Courtesy of Laverne Ferraro from Realty ONE Group, Inc

---

MLS #
Beds
Baths
Sq Ft
List Price
1343674
2
2
1650
$259,900

This 2 bedroom, 2 bath unit is presently priced at $259,900. It was first listed on 2013-05-05. The interior includes blinds, ceiling fan(s), skylight(s), pot shelves and window coverings throughout. Exterior features include mature landscaping, rock/gravel landscaping, shrubs and drip irrigation/bubblers. This home has a golf course view and mountain view. The kitchen has a breakfast bar/counter, granite countertops, tile flooring and a breakfast nook (eating area). The master bedroom has a built-in bookcases, a ceiling fan and a mirrored door closet. The master bath features double sink and separate shower. This home has tile flooring. Community amenities include community golf, an exercise room, tennis courts, a handball/racquetball courts, a community pool and a clubhouse.

Read More: MLS # 1343674 Community: SUN CITY SUMMERLIN
Listing Courtesy of John West from Specialists Real Estate

---

MLS #
Beds
Baths
Sq Ft
List Price
1339082
2
2
1288
$250,000

This 2 bedroom, 2 bath unit is at present priced at $250,000. It was first listed on 2013-04-19. The interior includes ceiling fan(s), shutters and window coverings throughout. Exterior features include drip irrigation/bubblers, desert landscaping, mature landscaping and shrubs. This home has a mountain view. The kitchen has a breakfast bar/counter, a breakfast nook (eating area), recessed lighting, solid surface countertops and tile flooring. The master bedroom is downstairs with a ceiling fan, a mirrored door closet and a walk-in closet. The master bath features double sink and shower only. This home has tile and man made wood or laminate flooring. Community amenities include a clubhouse, community golf, an exercise room, a community pool, tennis courts and gated entry.

Read More: MLS # 1339082 Community: SUN COLONY AT SUMMERLIN
Listing Courtesy of Roberta Quarles-Jenkins from Prudential Americana Group

---

MLS #
Beds
Baths
Sq Ft
List Price
1334610
3
3
2058
$240,000

This 3 bedroom, 3 bath unit is currently priced at $240,000. It was first listed on 2013-04-04. The interior includes blinds. Exterior features include mature landscaping. The kitchen has granite countertops, an island, a pantry and a breakfast bar/counter. The master bedroom has a walk-in closet. The master bath features shower only. This home has tile flooring. Community amenities include a community pool.

Read More: MLS # 1334610 Community: SUMMERLIN VILLAGE
Listing Courtesy of Kris Kaye from Petra Realty Group

---

MLS #
Beds
Baths
Sq Ft
List Price
1329180
2
2
1349
$229,500

This 2 bedroom, 2 bath unit is currently priced at $229,500. It was first listed on 2013-03-14. The interior includes ceiling fan(s) and window coverings throughout. Exterior features include no landscaping front. This home has a mountain view. The kitchen has a breakfast bar/counter. The master bedroom is downstairs with a ceiling fan and a walk-in closet. The master bath features tub/shower combo. This home has mexican tile flooring. Community amenities include a clubhouse, a community pool, an exercise room, a community spa and tennis courts.

Read More: MLS # 1329180 Community: SUN CITY SUMMERLIN
Listing Courtesy of Donald Plunkett from Congress Realty

---

MLS #
Beds
Baths
Sq Ft
List Price
1083300
2
2
1179
$199,999

This 2 bedroom, 2 bath unit is currently priced at $199,999. It was first listed on 2010-10-01. The interior includes blinds and ceiling fan(s). Exterior features include desert landscaping, front sprinkler system, drip irrigation/bubblers, front lawn and rear lawn. The kitchen has tile flooring. The master bedroom has a ceiling fan. The master bath features shower only. This home has carpet and tile flooring. Community amenities include a clubhouse, community golf, a community pool and a recreation room.

Read More: MLS # 1083300 Community: SUN CITY SUMMERLIN
Listing Courtesy of Scot Savage from Reiss Properties

---

MLS #
Beds
Baths
Sq Ft
List Price
1342729
2
2
1319
$189,900

This 2 bedroom, 2 bath home is presently priced at $189,900. It was first listed on 2013-04-30. The interior includes blinds, ceiling fan(s) and sun room. Exterior features include mature landscaping. The kitchen has tile flooring, garden window, a breakfast bar/counter and solid surface countertops. The master bedroom has a ceiling fan. The master bath features double sink and separate shower. This home has carpet and tile flooring. Community amenities include a clubhouse, community golf, an exercise room, a community pool, a recreation room and a handball/racquetball courts.

Read More: MLS # 1342729 Community: SUN CITY SUMMERLIN
Listing Courtesy of Andrea Baroncelli from ASF Realty

---

MLS #
Beds
Baths
Sq Ft
List Price
1343429
2
2
1359
$187,000

This 2 bedroom, 2 bath home is at present priced at $187,000. It was first listed on 2013-05-04. The interior includes blinds and ceiling fan(s). Exterior features include drip irrigation/bubblers. The kitchen has a breakfast nook (eating area), a pantry, solid surface countertops and linoleum/vinyl flooring. The master bedroom has a ceiling fan and a walk-in closet. The master bath features separate shower. This home has carpet, tile and linoleum/vinyl flooring. Community amenities include an exercise room, a community pool, a clubhouse and tennis courts.

Read More: MLS # 1343429 Community: SUN CITY SUMMERLIN
Listing Courtesy of Judith Ankrapp from Prudential Americana Group

---

MLS #
Beds
Baths
Sq Ft
List Price
1347456
3
2
1424
$179,500

This 3 bedroom, 2 bath unit is currently priced at $179,500. It was first listed on 2013-05-18. The interior includes an alarm system (owned), blinds and ceiling fan(s). Exterior features include desert landscaping and drip irrigation/bubblers. The kitchen has recessed lighting, solid surface countertops and a breakfast bar/counter. The master bedroom has a ceiling fan and a walk-in closet. The master bath features shower only. This home has carpet and tile flooring. Community amenities include a clubhouse, an exercise room, a guest parking, a community pool, a community spa and gated entry.

Read More: MLS # 1347456 Community: SAGE HILLS AT THE SUMMERLIN
Listing Courtesy of Virginia Campbell from Gavish Real Estate

---

MLS #
Beds
Baths
Sq Ft
List Price
1341262
2
3
1363
$155,000

This 2 bedroom, 3 bath unit is presently priced at $155,000. It was first listed on 2013-04-26. The interior includes ceiling fan(s) and pot shelves. Exterior features include front sprinkler system, shrubs and no landscaping front. The kitchen has recessed lighting and laminate countertops. The master bedroom has a ceiling fan and a walk-in closet. The master bath features double sink. This home has carpet and linoleum/vinyl flooring. Community amenities include a clubhouse, an exercise room, community golf, a recreation room and a community pool.

Read More: MLS # 1341262 Community: SUN CITY SUMMERLIN
Listing Courtesy of Rick Brenkus from Keller Williams Market Place

---

MLS #
Beds
Baths
Sq Ft
List Price
1346929
2
2
1179
$149,900

This 2 bedroom, 2 bath home is presently priced at $149,900. It was first listed on 2013-05-15. The interior includes and window coverings throughout. Exterior features include mature landscaping. The kitchen has a pantry and tile flooring. The master bedroom has a walk-in closet. The master bath features tub/shower combo. This home has carpet and tile flooring. Community amenities include a clubhouse and community golf.

Read More: MLS # 1346929 Community: SUN CITY SUMMERLIN
Listing Courtesy of Charles Buck from Silver Canyon Realty Inc

---

MLS #
Beds
Baths
Sq Ft
List Price
1344516
2
2
1250
$149,900

This 2 bedroom, 2 bath unit is currently priced at $149,900. It was first listed on 2013-05-03. The interior includes ceiling fan(s) and pot shelves. Exterior features include drip irrigation/bubblers, rear lawn, shrubs and desert landscaping. This home has a mountain view. The kitchen has a pantry and a breakfast nook (eating area). The master bedroom is downstairs with a ceiling fan. The master bath features shower only. This home has carpet and linoleum/vinyl flooring. Community amenities include community golf, an exercise room, a community pool, a community spa, tennis courts and a handball/racquetball courts.

Read More: MLS # 1344516 Community: SUN CITY SUMMERLIN
Listing Courtesy of Carol Carson from Specialists Real Estate

---

MLS #
Beds
Baths
Sq Ft
List Price
1345602
2
2
1046
$142,500

This 2 bedroom, 2 bath unit is currently priced at $142,500. It was first listed on 2013-05-12. The interior includes blinds, pot shelves and ceiling fan(s). Exterior features include desert landscaping. This home has a mountain view. The kitchen has a pantry. The master bedroom is downstairs with a ceiling fan. The master bath features double sink. This home has hardwood and tile flooring. Community amenities include community golf, a community pool, a clubhouse, tennis courts, an exercise room and a community wall.

Read More: MLS # 1345602 Community: SUN CITY SUMMERLIN
Listing Courtesy of Hugh Newkirk from Newkirk Realty
More Listings

MLS #
Beds
Baths
Sq Ft
Year
Community
List Price

---

1334157
3
2
1098
1995
CIMARRON RIDGE
$137,990
1342246
2
2
1021
1997
SUN CITY SUMMERLIN
$135,000
1345329
2
2
1155
1995
CIMARRON RIDGE
$129,900
1342643
3
2
1390
1995
CIMARRON RIDGE
$129,900
1331506
3
2
1155
1995
CIMARRON RIDGE
$121,500
1342685
1
1
1046
1989
SUN CITY SUMMERLIN
$120,000
1343781
3
3
1464
1997
SUN TERRACE
$105,000
1338066
2
2
1035
1995
CIMARRON RIDGE
$102,500
1279521
3
2
1098
1995
CIMARRON RIDGE
$90,000
1345089
2
2
995
1992
HIGHGATE
$79,990
1328139
2
2
995
1992
HIGHGATE
$77,000
Google Custom Real Estate Search
The Fair Housing Act prohibits discrimination in housing based on color, race, religion, national origin, sex, familial status, or disability.

The data related to Real Estate for sale on this website comes in part from the INTERNET DATA EXCHANGE (IDX) program of the Greater Las Vegas Association or REALTORS® MLS. Real Estate listings held by Brokerage firms other than this site owner are marked with the IDX logo.

GLVAR deems information reliable but not guaranteed. Copyright© 2011 of the Greater Las Vegas Association of REALTORS® MLS. All rights Reserved.

Information Deemed Reliable But Not Guaranteed. The information being provided is for consumer's personal, non-commercial use and may not be used for any purpose other than to identify prospective properties consumers may be interested in purchasing. This information, including square footage, while not guaranteed, has been acquired from sources believed to be reliable.

Last Updated: 2013-05-20
Contact Us...


Shari Sanderson
Real Estate Agent
Team Lead
Cell: 702-287-4290


Jerry Masini
Broker / Owner

Award Realty
3015 S. Jones Blvd.
Las Vegas, NV 89146