Las Vegas Condo Mania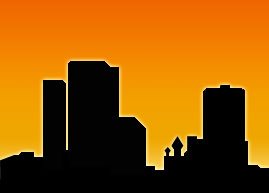 HENDERSON Condos For Sale

In the middle of the Mojave Desert, a few miles from Mount Charleston and the Las Vegas Strip, sits the city of Henderson, home to over 270,000 happy residents and a large number of condo and townhome developments that anyone looking for an easy care lifestyle in the area should not ignore.

Sometimes called "the other side of southern Nevada," this city is a premier residential location. Henderson condos are located in award-winning and meticulously planned communities like Lake Las Vegas.

If the mild winters and warm, dry summers are not attractive enough, Henderson's numerous recreational activities may be. Lake Mead, the largest manmade lake in the world, sits just a mile from Henderson and offers 500 miles of shoreline for windsurfing, water skiing, fishing, jet skiing, boating, and sailing. There are also 55 miles of trails with more under construction. When completed, there will be more than 200 miles of on-street bicycle lanes, equestrian trails, and shared-use paths. In addition, Henderson has 50 parks covering over 1,000 acres. This includes 80 athletic fields, 43 tennis courts, seven outdoor swimming pools, and four indoor ones. Feel like playing in the snow instead? Just a 45-minute drive north to Mt. Charleston, you can snow ski from November to April at Lee Canyon, as well as hike and camp there year-round. The city also has some of the most beautiful and challenging golf courses in the state.

Henderson has an abundance of special attractions, one being The City of Henderson Bird Viewing Preserve, which is a showcase facility home to hundreds of species of birds. There are also numerous cultural events to enjoy, such as, ArtFest, the Henderson Civic Symphony, Shakespeare in the Park, Concerts in the Park, the Made in Nevada Art Fair, and the Missoula Children's Theatre. Henderson is home to The Henderson Pavilion at Liberty Pointe, the largest outdoor amphitheater in Nevada. Residents and visitors love the venue for its eclectic cultural performances at fantastic ticket prices. The city is also filled with outstanding restaurants and great shopping venues.

The Henderson tax structure has attracted and maintained a strong business community, which continues to attract new industry to the city. The residents of Henderson condos enjoy living, working, and playing in the city they love to call home.
Browse by HENDERSON Area

Browse by Area
Active
Listings
Price
SQFT
Min Price
Max Price

---

LAKE LAS VEGAS
185
$243
$19,000
$5,500,000
Browse by HENDERSON Community

Community
Active Listings
Price Range

---

ALTAIR AT GREEN VALLEY
1 Listing
Priced at $130,000
ARROWHEAD POINTE
1 Listing
Priced at $96,000
BLACK MOUNTAIN VISTAS
4 Listings
Priced from: $137,900 to $175,000
DEL WEBB COMMUNITIES
2 Listings
Priced from: $151,900 to $170,000
GREEN VALLEY RANCH
1 Listing
Priced at $179,990
HIGH NOON AT BOULDER RANCH
1 Listing
Priced at $100,000
HORIZON HILLS
3 Listings
Priced from: $129,000 to $150,000
INSPIRATION AT GREEN VALLEY RANCH
2 Listings
Priced from: $204,800 to $233,000
LADERA VILLAS
1 Listing
Priced at $140,000
LAKE LAS VEGAS
2 Listings
Priced from: $159,900 to $249,900
LEGACY
2 Listings
Priced from: $89,100 to $119,900
LUNA DI LUSSO
20 Listings
Priced from: $57,500 to $139,000
MANTOVA
2 Listings
Priced from: $699,900 to $895,000
MISSION RIDGE
5 Listings
Priced from: $99,900 to $135,000
OLD VEGAS RANCH
1 Listing
Priced at $139,900
PARADISE COURT
2 Listings
Priced from: $100,000 to $175,000
PEPPER TREE
1 Listing
Priced at $50,000
PRIMA AT LAKE LAS VEGAS
6 Listings
Priced from: $199,900 to $319,900
PROMONTORY POINT
2 Listings
Priced from: $92,100 to $112,000
RESORT VILLAS
2 Listings
Priced from: $169,900 to $179,900
SCOTTSDALE VALLEY
1 Listing
Priced at $115,000
SOLERA TOWNHOMES
1 Listing
Priced at $250,000
SOUTH EDGE INSPIRADA
1 Listing
Priced at $239,000
SOUTH VALLEY RANCH
2 Listings
Priced from: $65,000 to $94,999
SUMMERFIELD
4 Listings
Priced from: $35,000 to $74,900
SUN CITY ANTHEM
4 Listings
Priced from: $159,000 to $199,900
TERRA BELLA AT ANTHEM
10 Listings
Priced from: $214,000 to $425,000
THE DISTRICT AT GREEN VALLEY
1 Listing
Priced at $425,000
TRAMONTO
3 Listings
Priced from: $365,000 to $395,000
TRAVERSE POINT
1 Listing
Priced at $55,000
TROPICANA SQUARE
1 Listing
Priced at $60,000
V AT LAKE LAS VEGAS
4 Listings
Priced from: $165,000 to $218,000
VERDE VIEJO
2 Listings
Priced from: $104,000 to $109,100
VIERA
10 Listings
Priced from: $56,000 to $152,150
VILA DI LAGO
2 Listings
Priced from: $244,000 to $595,000
VITA BELLA
2 Listings
Priced from: $299,888 to $399,000
| | |
| --- | --- |
| Browse HENDERSON Condos For Sale | (rows returned: 127) |

---

MLS #
Beds
Baths
Sq Ft
List Price
1302438
3
4
3442
$895,000

This 3 bedroom, 4 bath unit is currently priced at $895,000. It was first listed on 2012-11-20. The interior includes window coverings throughout. Exterior features include desert landscaping and mature landscaping. This home has a lake view, city view and mountain view. The kitchen has a breakfast bar/counter, an island, marble/stone countertops and marble/stone flooring. There are two master bedrooms with a sitting room and a walk-in closet. The master bath features double sink, make up table, tub and shower only. This home has marble/stone flooring. Community amenities include a country club, community golf, security and gated entry.

Read More: MLS # 1302438 Community: MANTOVA
Listing Courtesy of Cheryl Davis from Cheryl Davis & Associates

---

MLS #
Beds
Baths
Sq Ft
List Price
1323900
3
4
3442
$699,900

This 3 bedroom, 4 bath unit is currently priced at $699,900. It was first listed on 2013-02-22. The interior includes atrium(s), ceiling fan(s), drapes and window coverings throughout. Exterior features include no landscaping front and no landscaping rear. This home has a lake view, mountain view and city view. The kitchen has marble/stone countertops, a breakfast bar/counter, custom cabinets, an island and marble/stone flooring. There are two master bedrooms with a balcony, a sitting room, a walk-in closet and a built-in bookcases. The master bath features tub, double sink, make up table and tub/shower combo. This home has marble/stone and carpet flooring. Community amenities include , security and gated entry.

Read More: MLS # 1323900 Community: MANTOVA
Listing Courtesy of Gene Northup from Synergy Sothebys International

---

MLS #
Beds
Baths
Sq Ft
List Price
1346987
2
3
3142
$595,000

This 2 bedroom, 3 bath home is at present priced at $595,000. It was first listed on 2013-05-16. The interior includes an alarm system (owned), blinds, drapes and an alarm system (owned). Exterior features include desert landscaping. This home has a golf course view, lake view and mountain view. The kitchen has custom cabinets, a pantry and a breakfast bar/counter. There are two master bedrooms, one upstairs and one downstairs with a walk-in closet. The master bath features double sink, separate shower and separate tub. This home has hardwood and marble/stone flooring. Community amenities include a community wall, community golf, security system, security and gated entry.

Read More: MLS # 1346987 Community: VILA DI LAGO
Listing Courtesy of Cynthia Martin from Simply Vegas

---

MLS #
Beds
Baths
Sq Ft
List Price
1340557
2
3
2069
$425,000

This 2 bedroom, 3 bath home is presently priced at $425,000. It was first listed on 2013-04-23. The interior includes blinds, ceiling fan(s), pot shelves and partial window coverings. Exterior features include drip irrigation/bubblers, desert landscaping and shrubs. This home has a mountain view and strip view. The kitchen has a breakfast bar/counter, custom cabinets, granite countertops, an island, a pantry, recessed lighting and tile flooring. There are two master bedrooms with a ceiling fan and a walk-in closet. The master bath features tub, double sink, low flow toilet and shower only. This home has carpet and tile flooring. Community amenities include a clubhouse, a guest parking, pet restrictions, a community pool and gated entry.

Read More: MLS # 1340557 Community: TERRA BELLA AT ANTHEM
Listing Courtesy of Debbie Tuttle from Prudential Americana Group

---

MLS #
Beds
Baths
Sq Ft
List Price
1322613
2
3
1747
$425,000

This 2 bedroom, 3 bath home is currently priced at $425,000. It was first listed on 2013-02-18. The interior includes blinds and window coverings throughout. Exterior features include no landscaping front and no landscaping rear. The kitchen has a breakfast bar/counter, custom cabinets, granite countertops, marble/stone flooring and recessed lighting. The master bedroom is downstairs with a walk-in closet and a mirrored door closet. The master bath features separate shower and make up table. This home has hardwood, marble/stone and carpet flooring. Community amenities include an exercise room, security system, a community spa and a recreation room.

Read More: MLS # 1322613 Community: THE DISTRICT AT GREEN VALLEY
Listing Courtesy of Dionne Leslie from Vegas Dream Homes Inc

---

MLS #
Beds
Baths
Sq Ft
List Price
1338244
2
3
2069
$399,000

This 2 bedroom, 3 bath unit is presently priced at $399,000. It was first listed on 2013-04-17. The interior includes accessibility, an alarm system (owned), blinds, ceiling fan(s), intercom system and shutters. Exterior features include drip irrigation/bubblers, desert landscaping, mature landscaping, rock/gravel landscaping and shrubs. This home has a city view, mountain view and strip view. The kitchen has a breakfast bar/counter, custom cabinets, granite countertops, an island, a pantry, tile flooring and lighting track. There are two master bedrooms with a ceiling fan, a mirrored door closet and a walk-in closet. The master bath features tub, double sink, separate shower and separate tub. This home has carpet and tile flooring. Community amenities include a clubhouse, an exercise room, a community pool, a recreation room, a community spa and gated entry.

Read More: MLS # 1338244 Community: TERRA BELLA AT ANTHEM
Listing Courtesy of Ann Kerzie from Realty ONE Group, Inc

---

MLS #
Beds
Baths
Sq Ft
List Price
1246502
3
3
2181
$399,000

This 3 bedroom, 3 bath unit is at present priced at $399,000. It was first listed on 2012-04-26. The interior includes an alarm system (owned), ceiling fan(s) and partial window coverings. Exterior features include drip irrigation/bubblers, shrubs and rock/gravel landscaping. This home has a mountain view. The kitchen has a breakfast bar/counter, granite countertops, an island, recessed lighting, a walk-in pantry, custom cabinets and tile flooring. The master bedroom is upstairs with a ceiling fan, a balcony and a walk-in closet. The master bath features double sink and tub with jets. This home has carpet and tile flooring. Community amenities include a guest parking, a jogging trail, water scaping, a community pool, a community spa and gated entry.

Read More: MLS # 1246502 Community: VITA BELLA
Listing Courtesy of Bobbie Dust from Prudential Americana Group

---

MLS #
Beds
Baths
Sq Ft
List Price
1312253
2
3
2069
$398,900

This 2 bedroom, 3 bath home is at present priced at $398,900. It was first listed on 2013-01-05. The interior includes ceiling fan(s), shutters and partial window coverings. Exterior features include shrubs and rock/gravel landscaping. This home has a city view, mountain view and strip view. The kitchen has a breakfast bar/counter, granite countertops, an island, a walk-in pantry and lighting track. There are two master bedrooms with a ceiling fan, a dressing room and a walk-in closet. The master bath features double sink, separate shower and separate tub. This home has tile and hardwood flooring. Community amenities include a clubhouse, an exercise room, a community pool, security, a recreation room, a community spa and gated entry.

Read More: MLS # 1312253 Community: TERRA BELLA AT ANTHEM
Listing Courtesy of Laura Worthington-Harbison from Realty Executives of Nevada

---

MLS #
Beds
Baths
Sq Ft
List Price
1333985
2
2
2012
$395,000

This 2 bedroom, 2 bath home is at present priced at $395,000. It was first listed on 2013-04-01. The interior includes blinds, drapes and window coverings throughout. Exterior features include drip irrigation/bubblers, desert landscaping, mature landscaping, rear lawn, shrubs and smart irrigation system. This home has a golf course view, mountain view and lake view. The kitchen has a breakfast bar/counter, custom cabinets, granite countertops, recessed lighting, tile flooring and a walk-in pantry. The master bedroom is downstairs with a ceiling fan and a walk-in closet. The master bath features double sink, make up table, separate shower and tub with jets. This home has carpet and marble/stone flooring. Community amenities include a community pool, rv restrictions, security and gated entry.

Read More: MLS # 1333985 Community: TRAMONTO
Listing Courtesy of Mark Bachik from Gibraltar Real Estate Group

---

MLS #
Beds
Baths
Sq Ft
List Price
1326365
2
2
2012
$379,000

This 2 bedroom, 2 bath home is at present priced at $379,000. It was first listed on 2013-03-05. The interior includes shutters. Exterior features include drip irrigation/bubblers, desert landscaping, rear lawn, mature landscaping, shrubs and smart irrigation system. This home has a golf course view. The kitchen has a breakfast bar/counter, custom cabinets, granite countertops, recessed lighting, a walk-in pantry and tile flooring. The master bedroom is downstairs with a walk-in closet. The master bath features tub with jets, shower only, make up table and double sink. This home has carpet and marble/stone flooring. Community amenities include a community wall, a community pool, security and gated entry.

Read More: MLS # 1326365 Community: TRAMONTO
Listing Courtesy of Mark Bachik from Gibraltar Real Estate Group

---

MLS #
Beds
Baths
Sq Ft
List Price
1334093
2
2
2012
$365,000

This 2 bedroom, 2 bath home is at present priced at $365,000. It was first listed on 2013-04-01. The interior includes accessibility, blinds, ceiling fan(s), drapes and window coverings throughout. Exterior features include drip irrigation/bubblers, desert landscaping, rear lawn, mature landscaping and smart irrigation system. This home has a golf course view and mountain view. The kitchen has a breakfast bar/counter, custom cabinets, marble/stone countertops, recessed lighting, a walk-in pantry and marble/stone flooring. The master bedroom is downstairs with a balcony, a ceiling fan and a walk-in closet. The master bath features double sink, make up table, separate shower and tub with jets. This home has carpet and marble/stone flooring. Community amenities include a guest parking, a community pool, security and gated entry.

Read More: MLS # 1334093 Community: TRAMONTO
Listing Courtesy of Mark Bachik from Gibraltar Real Estate Group

---

MLS #
Beds
Baths
Sq Ft
List Price
1337848
2
3
1907
$319,900

This 2 bedroom, 3 bath unit is presently priced at $319,900. It was first listed on 2013-04-15. Exterior features include drip irrigation/bubblers and desert landscaping. This home has a mountain view. The kitchen has granite countertops, tile flooring and custom cabinets. The master bedroom is downstairs with a walk-in closet. The master bath features tub, shower only and double sink. This home has tile and carpet flooring. Community amenities include , a guest parking and gated entry.

Read More: MLS # 1337848 Community: PRIMA AT LAKE LAS VEGAS
Listing Courtesy of Gene Northup from Synergy Sothebys International

---

MLS #
Beds
Baths
Sq Ft
List Price
1138424
3
3
1950
$299,888

This 3 bedroom, 3 bath unit is at present priced at $299,888. It was first listed on 2011-04-17. The interior includes shutters and an alarm system (owned). Exterior features include drip irrigation/bubblers and desert landscaping. The kitchen has custom cabinets, granite countertops and tile flooring. The master bedroom is upstairs with a walk-in closet. The master bath features tub, tub with jets and double sink. This home has tile and carpet flooring. Community amenities include community golf, a community pool, a community spa and gated entry.

Read More: MLS # 1138424 Community: VITA BELLA
Listing Courtesy of Brad Snyder from Zip Realty

---

MLS #
Beds
Baths
Sq Ft
List Price
1337849
2
3
1859
$289,900

This 2 bedroom, 3 bath home is at present priced at $289,900. It was first listed on 2013-04-15. Exterior features include drip irrigation/bubblers and desert landscaping. This home has a mountain view, golf course view and city view. The kitchen has granite countertops and tile flooring. The master bedroom is downstairs with a walk-in closet. The master bath features tub, shower only and double sink. This home has carpet and tile flooring. Community amenities include , a guest parking and gated entry.

Read More: MLS # 1337849 Community: PRIMA AT LAKE LAS VEGAS
Listing Courtesy of Gene Northup from Synergy Sothebys International

---

MLS #
Beds
Baths
Sq Ft
List Price
1336941
2
2
1455
$269,900

This 2 bedroom, 2 bath home is currently priced at $269,900. It was first listed on 2013-04-11. The interior includes atrium(s). Exterior features include drip irrigation/bubblers and desert landscaping. This home has a city view, strip view and mountain view. The kitchen has tile flooring, recessed lighting and a breakfast nook (eating area). The master bedroom has a walk-in closet. The master bath features double sink, separate shower and tub. This home has tile and carpet flooring. Community amenities include a clubhouse, community golf, an exercise room and gated entry.

Read More: MLS # 1336941 Community: TERRA BELLA AT ANTHEM
Listing Courtesy of John Burkin from Realty Executives of Nevada

---

MLS #
Beds
Baths
Sq Ft
List Price
1337435
2
2
1584
$250,000

This 2 bedroom, 2 bath home is at present priced at $250,000. It was first listed on 2013-04-13. The interior includes blinds and ceiling fan(s). Exterior features include drip irrigation/bubblers. This home has a mountain view, city view and strip view. The kitchen has an island, a pantry, tile flooring and granite countertops. The master bedroom has a ceiling fan and a dressing room. The master bath features double sink and tub. This home has tile flooring. Community amenities include a clubhouse, an exercise room, rv restrictions, a community spa, tennis courts and gated entry.

Read More: MLS # 1337435 Community: SOLERA TOWNHOMES
Listing Courtesy of Rosita Sulistio from Far Realty Group

---

MLS #
Beds
Baths
Sq Ft
List Price
1312987
2
3
1936
$249,900

This 2 bedroom, 3 bath home is presently priced at $249,900. It was first listed on 2013-01-11. The interior includes window coverings throughout. Exterior features include drip irrigation/bubblers and desert landscaping. The kitchen has granite countertops, tile flooring and custom cabinets. The master bedroom is downstairs with a walk-in closet. The master bath features tub, shower only and double sink. This home has tile and carpet flooring. Community amenities include , a guest parking and gated entry.

Read More: MLS # 1312987 Community: PRIMA AT LAKE LAS VEGAS
Listing Courtesy of Gene Northup from Synergy Sothebys International

---

MLS #
Beds
Baths
Sq Ft
List Price
1312070
3
2
2021
$249,900

This 3 bedroom, 2 bath unit is at present priced at $249,900. It was first listed on 2013-01-08. The interior includes drapes, ceiling fan(s) and window coverings throughout. Exterior features include mature landscaping. This home has a mountain view. The kitchen has a breakfast bar/counter, granite countertops, marble/stone flooring, solid surface countertops and tile flooring. The master bedroom is downstairs with a ceiling fan, a sitting room and a walk-in closet. The master bath features separate tub, separate shower and double sink. This home has marble/stone, other and carpet flooring. Community amenities include a community pool, security, tennis courts and gated entry.

Read More: MLS # 1312070 Community: LAKE LAS VEGAS
Listing Courtesy of Jody Lenzie from RE/MAX Advantage

---

MLS #
Beds
Baths
Sq Ft
List Price
1314440
2
3
1999
$244,000

This 2 bedroom, 3 bath unit is at present priced at $244,000. It was first listed on 2013-01-17. The interior includes blinds, ceiling fan(s), partial window coverings and an alarm system (owned). Exterior features include drip irrigation/bubblers and desert landscaping. The kitchen has a breakfast bar/counter, tile flooring, granite countertops, a pantry and recessed lighting. There are two master bedrooms upstairs with a ceiling fan and a walk-in closet. The master bath features separate shower, separate tub and double sink. This home has carpet, tile and linoleum/vinyl flooring. Community amenities include a jogging trail, security and gated entry.

Read More: MLS # 1314440 Community: VILA DI LAGO
Listing Courtesy of Matthew Kirby from Las Vegas Quality Realty

---

MLS #
Beds
Baths
Sq Ft
List Price
1278648
2
3
1922
$239,900

This 2 bedroom, 3 bath unit is currently priced at $239,900. It was first listed on 2012-08-23. The interior includes window coverings throughout. Exterior features include drip irrigation/bubblers and desert landscaping. This home has a golf course view, lake view and mountain view. The kitchen has granite countertops, tile flooring and custom cabinets. The master bedroom is downstairs with a walk-in closet. The master bath features tub, shower only and double sink. This home has carpet and tile flooring. Community amenities include a gated entry.

Read More: MLS # 1278648 Community: PRIMA AT LAKE LAS VEGAS
Listing Courtesy of Gene Northup from Synergy Sothebys International

---

MLS #
Beds
Baths
Sq Ft
List Price
1347053
2
3
1519
$239,000

This 2 bedroom, 3 bath home is at present priced at $239,000. It was first listed on 2013-05-16. The interior includes ceiling fan(s) and shutters. Exterior features include desert landscaping, mature landscaping and shrubs. The kitchen has granite countertops, recessed lighting and tile flooring. The master bedroom has a ceiling fan. The master bath features double sink, tub, separate shower and separate tub. This home has carpet and tile flooring. Community amenities include a clubhouse, an exercise room, a community pool, a recreation room and a community spa.

Read More: MLS # 1347053 Community: SOUTH EDGE INSPIRADA
Listing Courtesy of Judy Cochran from Great Homes Las Vegas, Inc.

---

MLS #
Beds
Baths
Sq Ft
List Price
1324027
3
3
1622
$233,000

This 3 bedroom, 3 bath home is presently priced at $233,000. It was first listed on 2013-02-23. The interior includes blinds, ceiling fan(s) and an alarm system (owned). Exterior features include drip irrigation/bubblers, desert landscaping, front sprinkler system, shrubs and rock/gravel landscaping. The kitchen has a pantry, recessed lighting and solid surface countertops. The master bedroom is upstairs with a ceiling fan and a walk-in closet. This home has carpet, tile and man made wood or laminate flooring. Community amenities include a community spa, security, a community pool, a jogging trail, a guest parking and gated entry.

Read More: MLS # 1324027 Community: INSPIRATION AT GREEN VALLEY RANCH
Listing Courtesy of Debbie Maas from LVsweetHomes Realty

---

MLS #
Beds
Baths
Sq Ft
List Price
1334647
2
3
1863
$229,900

This 2 bedroom, 3 bath home is presently priced at $229,900. It was first listed on 2013-04-04. The interior includes window coverings throughout. Exterior features include drip irrigation/bubblers and desert landscaping. This home has a mountain view, golf course view and city view. The kitchen has granite countertops and tile flooring. The master bedroom is downstairs with a walk-in closet. The master bath features tub, shower only and double sink. This home has carpet and tile flooring. Community amenities include , a guest parking and gated entry.

Read More: MLS # 1334647 Community: PRIMA AT LAKE LAS VEGAS
Listing Courtesy of Gene Northup from Synergy Sothebys International

---

MLS #
Beds
Baths
Sq Ft
List Price
1337029
2
2
1455
$229,000

This 2 bedroom, 2 bath home is presently priced at $229,000. It was first listed on 2013-04-10. The interior includes blinds and intercom system. Exterior features include drip irrigation/bubblers, desert landscaping, mature landscaping, rock/gravel landscaping and shrubs. The kitchen has a breakfast bar/counter, granite countertops, an island, a pantry, tile flooring and lighting track. The master bedroom is downstairs with a walk-in closet. The master bath features tub, double sink, separate shower and separate tub. This home has carpet and tile flooring. Community amenities include a clubhouse, an exercise room, a community pool, a recreation room, a community spa and gated entry.

Read More: MLS # 1337029 Community: TERRA BELLA AT ANTHEM
Listing Courtesy of Ann Kerzie from Realty ONE Group, Inc

---

MLS #
Beds
Baths
Sq Ft
List Price
1337025
2
2
1333
$229,000

This 2 bedroom, 2 bath home is currently priced at $229,000. It was first listed on 2013-04-11. The interior includes blinds and intercom system. Exterior features include drip irrigation/bubblers, desert landscaping, mature landscaping, rock/gravel landscaping and shrubs. This home has a park/greenbelt view. The kitchen has a breakfast bar/counter, custom cabinets, an island, marble/stone countertops, a pantry, lighting track and linoleum/vinyl flooring. The master bedroom has a walk-in closet. The master bath features double sink and shower only. This home has linoleum/vinyl flooring. Community amenities include a clubhouse, an exercise room, a community pool, a recreation room, a community spa and gated entry.

Read More: MLS # 1337025 Community: TERRA BELLA AT ANTHEM
Listing Courtesy of Ann Kerzie from Realty ONE Group, Inc
More Listings

MLS #
Beds
Baths
Sq Ft
Year
Community
List Price

---

1347214
2
2
1455
2007
TERRA BELLA AT ANTHEM
$229,000
1337028
2
2
1333
2007
TERRA BELLA AT ANTHEM
$224,000
1337027
2
2
1333
2007
TERRA BELLA AT ANTHEM
$219,000
1287395
3
3
1594
2006
V AT LAKE LAS VEGAS
$218,000
1337026
2
2
1333
2007
TERRA BELLA AT ANTHEM
$214,000
1308575
2
3
1684
2004
INSPIRATION AT GREEN VALLEY RANCH
$204,800
1334129
2
2
1512
2000
SUN CITY ANTHEM
$199,900
1183964
2
3
1862
2008
PRIMA AT LAKE LAS VEGAS
$199,900
1289519
3
3
1594
2006
V AT LAKE LAS VEGAS
$199,900
1338515
2
2
1542
1995
$199,500
1328933
2
2
1512
2000
SUN CITY ANTHEM
$199,000
1335682
2
2
1512
2000
SUN CITY ANTHEM
$190,000
1339662
3
2
1418
1998
GREEN VALLEY RANCH
$179,990
1338904
3
2
1356
1996
RESORT VILLAS
$179,900
1344573
2
3
1422
2004
BLACK MOUNTAIN VISTAS
$175,000
1340975
3
3
1625
2005
PARADISE COURT
$175,000
1334327
2
2
1312
1997
DEL WEBB COMMUNITIES
$170,000
912096
2
2
1340
1999
RESORT VILLAS
$169,900
1302689
2
2
1265
2006
V AT LAKE LAS VEGAS
$165,000
1291027
2
2
1265
2006
V AT LAKE LAS VEGAS
$165,000
1340706
1
2
1004
2002
LAKE LAS VEGAS
$159,900
1267120
2
2
1336
1999
SUN CITY ANTHEM
$159,000
1343118
3
3
1537
1999
$158,400
1332696
3
2
1311
2000
$156,000
1258609
2
2
889
2004
VIERA
$152,150
1340259
2
2
1137
1998
DEL WEBB COMMUNITIES
$151,900
1347499
2
2
1253
2003
HORIZON HILLS
$150,000
1345489
3
3
1371
2003
BLACK MOUNTAIN VISTAS
$145,000
1345057
2
2
1121
2008
LADERA VILLAS
$140,000
1292433
2
3
1406
2002
BLACK MOUNTAIN VISTAS
$140,000
1347252
3
3
1423
2004
OLD VEGAS RANCH
$139,900
1346310
1
1
652
2006
LUNA DI LUSSO
$139,000
693705
2
3
1263
1997
$138,500
1343481
2
2
1038
2002
BLACK MOUNTAIN VISTAS
$137,900
1346966
2
2
1156
2001
MISSION RIDGE
$135,000
1341193
2
2
1054
2004
MISSION RIDGE
$135,000
1341538
2
2
1042
2000
MISSION RIDGE
$135,000
1341989
2
2
1291
2000
ALTAIR AT GREEN VALLEY
$130,000
1344201
2
2
1042
2001
MISSION RIDGE
$130,000
1347383
3
2
1706
1989
$130,000
1338155
2
2
1253
2003
HORIZON HILLS
$129,900
1313761
2
2
1253
2003
HORIZON HILLS
$129,000
1257781
1
1
564
2004
VIERA
$128,700
1257846
1
1
637
2006
LUNA DI LUSSO
$125,000
1257895
1
1
633
2006
LUNA DI LUSSO
$123,200
1258511
1
1
656
2006
LUNA DI LUSSO
$122,000
1323069
2
2
1135
2002
$119,999
1344717
2
2
1028
1993
LEGACY
$119,900
1327497
2
3
1444
1983
$118,500
1257420
1
1
712
2006
LUNA DI LUSSO
$116,000
1258014
1
1
589
2006
LUNA DI LUSSO
$115,000
1330795
2
2
1197
1998
SCOTTSDALE VALLEY
$115,000
1336834
3
3
1433
1994
PROMONTORY POINT
$112,000
1257908
0
1
713
2006
LUNA DI LUSSO
$110,400
1326406
3
2
1153
1981
$109,900
1346600
2
2
1162
1992
VERDE VIEJO
$109,100
1334053
1
1
676
2004
VIERA
$109,000
1345573
2
2
1162
1993
VERDE VIEJO
$104,000
1345347
2
2
1144
2001
HIGH NOON AT BOULDER RANCH
$100,000
1345323
2
2
1182
2005
PARADISE COURT
$100,000
1316345
3
2
1117
1987
$100,000
1345486
1
1
578
2004
VIERA
$99,999
1345483
1
1
578
2004
VIERA
$99,998
1342836
2
2
966
2004
$99,900
1284723
2
2
1054
2004
MISSION RIDGE
$99,900
1334075
1
1
582
2006
LUNA DI LUSSO
$99,000
1330228
2
2
1019
2000
ARROWHEAD POINTE
$96,000
1315595
2
2
1160
2006
SOUTH VALLEY RANCH
$94,999
1257866
0
1
449
2006
LUNA DI LUSSO
$93,000
1314106
2
2
950
1992
PROMONTORY POINT
$92,100
1346624
3
2
1186
2001
$90,000
1334080
1
1
656
2006
LUNA DI LUSSO
$89,900
1332440
1
1
777
1996
LEGACY
$89,100
1346309
0
1
449
2006
LUNA DI LUSSO
$86,250
1257796
0
1
454
2006
LUNA DI LUSSO
$80,750
1275999
1
1
578
2006
LUNA DI LUSSO
$80,000
1327457
1
1
710
2001
$79,888
1257877
0
1
416
2004
VIERA
$78,500
1257885
0
1
416
2004
VIERA
$77,200
1258051
0
1
445
2006
LUNA DI LUSSO
$75,000
1258128
0
1
451
2006
LUNA DI LUSSO
$74,900
1340395
3
2
1376
1985
SUMMERFIELD
$74,900
1341392
1
1
660
2001
$72,500
1258225
0
1
446
2006
LUNA DI LUSSO
$70,500
1315754
2
2
1083
1983
$69,999
1346915
0
1
474
2006
LUNA DI LUSSO
$69,900
1334730
0
1
479
2006
LUNA DI LUSSO
$69,000
1334145
0
1
449
2006
LUNA DI LUSSO
$69,000
1330891
2
2
896
1998
$67,000
1257854
0
1
409
2004
VIERA
$66,700
1345230
2
2
1249
2006
SOUTH VALLEY RANCH
$65,000
1326273
3
2
1080
1971
TROPICANA SQUARE
$60,000
1334059
0
1
408
2004
VIERA
$59,000
1296788
0
1
445
2006
LUNA DI LUSSO
$57,500
1346190
2
2
886
1993
$56,900
1263581
0
1
410
2004
VIERA
$56,000
1343235
1
1
724
1993
$55,000
1305557
1
1
700
2003
TRAVERSE POINT
$55,000
1345015
1
2
630
1979
PEPPER TREE
$50,000
1336603
1
1
838
1982
SUMMERFIELD
$48,100
1345070
1
1
566
1984
SUMMERFIELD
$39,000
1330641
1
1
566
1983
SUMMERFIELD
$35,000
Google Custom Real Estate Search
The Fair Housing Act prohibits discrimination in housing based on color, race, religion, national origin, sex, familial status, or disability.

The data related to Real Estate for sale on this website comes in part from the INTERNET DATA EXCHANGE (IDX) program of the Greater Las Vegas Association or REALTORS® MLS. Real Estate listings held by Brokerage firms other than this site owner are marked with the IDX logo.

GLVAR deems information reliable but not guaranteed. Copyright© 2011 of the Greater Las Vegas Association of REALTORS® MLS. All rights Reserved.

Information Deemed Reliable But Not Guaranteed. The information being provided is for consumer's personal, non-commercial use and may not be used for any purpose other than to identify prospective properties consumers may be interested in purchasing. This information, including square footage, while not guaranteed, has been acquired from sources believed to be reliable.

Last Updated: 2013-05-18
Contact Us...


Shari Sanderson
Real Estate Agent
Team Lead
Cell: 702-287-4290


Jerry Masini
Broker / Owner

Award Realty
3015 S. Jones Blvd.
Las Vegas, NV 89146