Las Vegas Condo Mania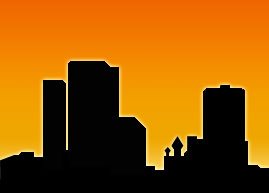 LAS VEGAS Condos For Sale

Whether you know it as "Sin city", "the Entertainment Capital of the World", or "The Gambling Mecca", Las Vegas is most likely a city you are quite aware of. What you may not know, though, is that Las Vegas is also a great place to live and work (and not just play).

Las Vegas, the most populated city in Nevada, has something for every home buyer. The majority of Las Vegas condos consist of medium sized communities that sport a pool, spa, clubhouse, fitness center, and even a tennis or basketball court. On the higher price end, you can find a high-rise condominium featuring the latter plus extras, like valet and maid services, and incredible views. The city is known for two different types of high rise condos: residential, for long term living arrangements, and condo hotels, which are short term rentals. Las Vegas also has condo conversions, which are basically conversions of existing apartment units that provide a lower cost option.

Las Vegas averages 310 days of sunlight a year, which is great because the recreational activities in the city are plentiful. The city has an incredible parks and recreation program, and some of the world's best golf courses. It also, quite possibly, has the best nightlife in the world. People everywhere associate Las Vegas with fine food, shows, parties, and gaming.

The city has very impressive school statistics, with Green Valley High School recently voted into the top ten high schools in the country.

Taxes are a huge incentive for living in Las Vegas. Instead of requiring an income tax on individuals, the city's multi-million dollar producing casinos are taxed… heavily. In addition to no personal income taxes, residents enjoy no inheritance taxes, no corporate income taxes, no estate or gift taxes, no franchise tax, no inventory tax, no unitary tax, and no special intangible tax.
Browse by LAS VEGAS Community

Community
Active Listings
Price Range

---

AGATE GILESPIE
1 Listing
Priced at $181,500
ALLURE
18 Listings
Priced from: $158,000 to $499,000
AMBER HILLS
1 Listing
Priced at $125,000
AMBER RIDGE
2 Listings
Priced from: $147,000 to $200,000
ANGEL COURT
3 Listings
Priced from: $82,000 to $93,000
APACHE SPRINGS
3 Listings
Priced from: $95,000 to $105,900
ATRIUM GARDENS
1 Listing
Priced at $43,750
AVENTINE BARADA
5 Listings
Priced from: $100,890 to $125,000
BELLE ESPRIT
1 Listing
Priced at $129,900
BLACKHORSE
4 Listings
Priced from: $65,000 to $87,500
BORGATA
3 Listings
Priced from: $75,000 to $85,000
BOULDER HEIGHTS
1 Listing
Priced at $99,000
BRAEWOOD HERITAGE
2 Listings
Priced from: $91,000 to $175,000
BRAVA
6 Listings
Priced from: $69,500 to $89,900
BROADSTONE
3 Listings
Priced from: $78,000 to $99,000
BUENA VISTA
2 Listings
Priced from: $139,000 to $150,000
BUENOS AIRES
9 Listings
Priced from: $70,000 to $89,100
BUFFALO CONDOS
2 Listings
Priced from: $60,000 to $67,900
CAMBRIA
2 Listings
Priced from: $92,000 to $99,900
CANYON LAKE
9 Listings
Priced from: $55,000 to $115,000
CANYON WILLOW EAST
3 Listings
Priced from: $69,900 to $85,000
CANYON WILLOW WEST
3 Listings
Priced from: $93,000 to $99,900
CAPISTRANO VILLAGE
4 Listings
Priced from: $64,900 to $69,000
CASA MESA
1 Listing
Priced at $66,000
CASA VEGAS
9 Listings
Priced from: $35,000 to $50,000
CATALINA SHORES AT WEST FLAMINGO
1 Listing
Priced at $50,000
CENTURY MEADOWS
1 Listing
Priced at $112,500
CHALET VEGAS
3 Listings
Priced from: $22,000 to $23,000
CHAPEL HILL
1 Listing
Priced at $63,000
CHARLESTON HEIGHTS
5 Listings
Priced from: $49,900 to $69,900
CHARLESTON VILLAGE GREEN
1 Listing
Priced at $59,000
CHATEAU NOUVEAU
4 Listings
Priced from: $68,000 to $155,000
CHATEAU VERSAILLES
5 Listings
Priced from: $62,800 to $134,500
CHEYENNE AT SOUTHFORK
1 Listing
Priced at $103,300
CIMARRON RIDGE
6 Listings
Priced from: $90,000 to $137,990
CIMARRON WEST
1 Listing
Priced at $67,500
CLUB MARBELLA
1 Listing
Priced at $125,000
COLONY HOMES
1 Listing
Priced at $77,800
COPPER CANYON
5 Listings
Priced from: $69,900 to $89,300
CORONADO PALMS
3 Listings
Priced from: $79,900 to $96,800
CORTE MADERA
2 Listings
Priced from: $87,000 to $119,000
COSMOPOLITAN
2 Listings
Priced from: $699,990 to $1,390,000
COTTONWOOD
3 Listings
Priced from: $95,000 to $259,000
COURT YARDS AT SPANISH TRAIL
1 Listing
Priced at $229,000
CRAIG ROAD VILLAS
8 Listings
Priced from: $49,000 to $70,000
CRAIGMONT VILLAS
3 Listings
Priced from: $32,500 to $38,000
CROSSROADS
4 Listings
Priced from: $35,000 to $53,500
DAKOTA
1 Listing
Priced at $137,000
DESERT INN PLACE
2 Listings
Priced from: $78,000 to $85,000
DESERT SHORES RACQUET CLUB
1 Listing
Priced at $295,000
DIAMOND HEAD VILLAS
1 Listing
Priced at $48,000
DORRELL SQUARE
2 Listings
Priced from: $120,000 to $142,900
DUCK CREEK VILLAGE
15 Listings
Priced from: $45,000 to $109,900
DURANGO TRAILS TOWNHOMES
1 Listing
Priced at $115,000
ECHO BAY
4 Listings
Priced from: $53,000 to $69,900
ELDORADO
3 Listings
Priced from: $104,500 to $119,900
ENCLAVES
1 Listing
Priced at $80,000
ENVIRONMENT FOR LIVING
1 Listing
Priced at $75,000
EVERGREEN
1 Listing
Priced at $64,950
FIESTA
1 Listing
Priced at $102,000
FIRST LIGHT AT ARLINGTON RANCH
4 Listings
Priced from: $112,200 to $144,999
FLAMINGO BAY
2 Listings
Priced from: $49,900 to $60,000
FLAMINGO CREST
1 Listing
Priced at $100,000
FLAMINGO PALMS VILLAS
4 Listings
Priced from: $45,320 to $119,500
FLAMINGO RIDGE
1 Listing
Priced at $84,950
FORT APACHE RANCH
1 Listing
Priced at $159,900
FRANCISCO VILLAS
2 Listings
Priced from: $39,900 to $44,500
FREMONT STREET LOFT HOMES
1 Listing
Priced at $205,000
FRENCH OAKS
1 Listing
Priced at $62,000
GARDEN PARK
2 Listings
Priced from: $50,000 to $230,000
GARDEN TERRACE
1 Listing
Priced at $148,900
GARDENS AT SPANISH TRAIL
2 Listings
Priced from: $340,000 to $349,000
GLENOAK SQUARE
1 Listing
Priced at $75,000
GOWAN CLIFF SHADOWS
1 Listing
Priced at $92,375
GRAND CANYON VILLAGE
4 Listings
Priced from: $61,595 to $91,195
GREENBRIAR
4 Listings
Priced from: $52,200 to $75,000
HARMON GARDENS
1 Listing
Priced at $59,900
HERITAGE DEL REY
3 Listings
Priced from: $74,900 to $84,500
HERITAGE SQUARE
3 Listings
Priced from: $85,000 to $110,000
HIGH NOON AT ARLINGTON RANCH
3 Listings
Priced from: $125,000 to $130,000
HIGHGATE
2 Listings
Priced from: $77,000 to $79,990
HOLLYWOOD RANCH
1 Listing
Priced at $104,888
INDIAN WELLS
2 Listings
Priced from: $75,800 to $85,000
INFINITY PALMS
5 Listings
Priced from: $40,000 to $73,500
IRONWOOD
1 Listing
Priced at $110,000
ISLANDER
3 Listings
Priced from: $49,900 to $84,900
ISLANDS AT SPANISH TRAIL
5 Listings
Priced from: $250,000 to $350,000
JOCKEY CLUB
2 Listings
Priced from: $189,500 to $245,000
JUHL LOFTS
1 Listing
Priced at $228,900
KEYS CONDO
1 Listing
Priced at $74,000
LA MANCHA
2 Listings
Priced from: $245,200 to $250,000
LA POSADA AT SUMMERLIN
1 Listing
Priced at $88,000
LAGUNA DEL REY
2 Listings
Priced from: $105,900 to $109,500
LAGUNA SHORES
8 Listings
Priced from: $50,000 to $79,000
LAKE MEAD COURT
3 Listings
Priced from: $100,000 to $145,000
LAKES LANDING
3 Listings
Priced from: $62,000 to $89,900
LAKEVIEW
8 Listings
Priced from: $69,900 to $104,500
LAS BRISAS
2 Listings
Priced from: $39,100 to $75,000
LATIGO
5 Listings
Priced from: $64,900 to $99,900
LAUREL PARK HOMES
1 Listing
Priced at $105,000
LOFT 5
1 Listing
Priced at $239,000
LONE MOUNTAIN
2 Listings
Priced from: $85,000 to $119,900
LOS VERDES
3 Listings
Priced from: $43,500 to $72,000
MANDARIN ORIENTAL
14 Listings
Priced from: $758,000 to $5,900,000
MANHATTAN
5 Listings
Priced from: $169,999 to $269,900
MAR A LAGO
6 Listings
Priced from: $59,990 to $140,000
MARIE ANTOINETTE
6 Listings
Priced from: $62,000 to $119,500
MARIPOSA
5 Listings
Priced from: $83,500 to $109,500
MERIDIAN
7 Listings
Priced from: $120,000 to $275,000
METROPOLIS
4 Listings
Priced from: $389,999 to $695,000
MIRA VILLA
9 Listings
Priced from: $390,000 to $1,200,000
MISSION RIDGE VILLAGE
3 Listings
Priced from: $35,000 to $50,000
MONTAGNE MARRON
1 Listing
Priced at $135,000
MONTANA
3 Listings
Priced from: $80,000 to $87,500
MONTEREY GRAND MANOR
3 Listings
Priced from: $69,950 to $77,500
MONTEREY SQUARE
1 Listing
Priced at $136,900
MOUNTAIN CREEK
9 Listings
Priced from: $46,000 to $109,000
MOUNTAINSIDE
7 Listings
Priced from: $44,900 to $69,900
NEVADA RANCH
3 Listings
Priced from: $105,900 to $132,500
NEWPORT COVE
1 Listing
Priced at $76,900
NEWPORT LOFTS
2 Listings
Priced from: $199,000 to $229,000
ONE LAS VEGAS
2 Listings
Priced from: $295,000 to $695,000
ONE QUEENSRIDGE PLACE
17 Listings
Priced from: $699,000 to $3,349,000
OWENS
1 Listing
Priced at $49,900
PACIFIC CREST
1 Listing
Priced at $120,600
PACIFIC HARBORS
6 Listings
Priced from: $45,000 to $90,000
PAINTED DESERT
2 Listings
Priced from: $119,999 to $180,000
PALM BEACH RESORT
1 Listing
Priced at $86,900
PALMS PLACE
11 Listings
Priced from: $199,999 to $2,490,000
PANORAMA TOWERS
23 Listings
Priced from: $239,000 to $2,925,000
PARADISE COLONY
6 Listings
Priced from: $49,900 to $100,000
PARADISE VILLAGE
3 Listings
Priced from: $75,000 to $82,500
PARADISO
1 Listing
Priced at $189,900
PARDEE TROPICANA VILLAS
1 Listing
Priced at $54,000
PARK AVENUE
10 Listings
Priced from: $85,000 to $161,800
PARK TOWERS
8 Listings
Priced from: $975,000 to $9,800,000
PARK VILLAS
2 Listings
Priced from: $85,000 to $98,000
PEBBLE CREEK VILLAGE
1 Listing
Priced at $125,000
PECOS CASAMINIUMS
1 Listing
Priced at $115,000
PECOS CREEK
2 Listings
Priced from: $34,900 to $59,900
PINEHURST
2 Listings
Priced from: $86,000 to $99,900
PINEWOOD
4 Listings
Priced from: $69,900 to $80,000
PIRATES COVE
4 Listings
Priced from: $75,000 to $78,888
PLATINUM
10 Listings
Priced from: $109,900 to $158,888
PLEASANT HILLS
2 Listings
Priced from: $48,500 to $69,900
QUAIL EST WEST
3 Listings
Priced from: $70,000 to $89,900
QUINTESSA AT MOUNTAINS EDGE
1 Listing
Priced at $220,000
RAIN TREE
1 Listing
Priced at $93,500
RANCHO LAKE
3 Listings
Priced from: $37,000 to $70,000
RANCHO SIERRA
1 Listing
Priced at $89,000
RANCHO VIEJO
5 Listings
Priced from: $55,000 to $99,999
RED HILLS AT THE PUEBLO
3 Listings
Priced from: $126,500 to $220,000
REGENCY TOWERS
13 Listings
Priced from: $144,000 to $1,795,000
REGENT AT TOWN CENTER
4 Listings
Priced from: $59,900 to $94,795
RESIDENCES AT THE MGM GRAND
59 Listings
Priced from: $159,000 to $525,000
RICHMOND PARK
3 Listings
Priced from: $70,000 to $79,900
RIDGEMOUNT
3 Listings
Priced from: $80,000 to $95,000
RIVIERA RANCH
6 Listings
Priced from: $58,500 to $109,500
ROCK SPRINGS VISTA
17 Listings
Priced from: $44,900 to $112,000
ROSEWOOD
9 Listings
Priced from: $23,000 to $32,900
ROYAL CREST ARMS
18 Listings
Priced from: $30,000 to $85,000
ROYAL CREST CIRCLE
2 Listings
Priced from: $74,900 to $129,900
SAVALLI
3 Listings
Priced from: $53,500 to $69,000
SCOTTSDALE POINTS
4 Listings
Priced from: $75,000 to $88,700
SEQUOIA VILLAS
2 Listings
Priced from: $66,000 to $68,000
SILVER CANYON
1 Listing
Priced at $59,000
SILVERADO VILLAS
2 Listings
Priced from: $51,000 to $84,900
SKY LAS VEGAS
14 Listings
Priced from: $175,000 to $5,500,000
SKYPOINTE
1 Listing
Priced at $95,000
SOHO LOFTS
2 Listings
Priced from: $286,000 to $298,000
SOLAR EST
1 Listing
Priced at $45,000
SOUTHERN VISTA
3 Listings
Priced from: $74,900 to $109,900
SOUTHPARK
2 Listings
Priced from: $95,000 to $135,000
SOUVENIR HOMES
3 Listings
Priced from: $86,240 to $109,000
SPANISH PALMS
4 Listings
Priced from: $109,000 to $125,000
SPANISH VILLAGE
2 Listings
Priced from: $62,000 to $65,500
SPRING OAKS
5 Listings
Priced from: $45,000 to $88,000
SPRING TERRACE
3 Listings
Priced from: $39,900 to $59,000
SPRINGPOINTE
6 Listings
Priced from: $35,000 to $45,000
SPRINGS AT SPANISH TRAIL
4 Listings
Priced from: $160,000 to $325,000
ST JAMES PLACE
1 Listing
Priced at $77,000
STARFIRE
1 Listing
Priced at $100,000
STONE RIDGE
1 Listing
Priced at $113,000
SUMMERHILLS
5 Listings
Priced from: $78,100 to $106,575
SUMMERLIN LOFTS
2 Listings
Priced from: $370,000 to $475,000
SUMMERLIN VILLAGE
2 Listings
Priced from: $240,000 to $264,100
SUN CITY LAS VEGAS
6 Listings
Priced from: $130,000 to $259,000
SUN CITY SUMMERLIN
9 Listings
Priced from: $135,000 to $259,900
SUN COLONY AT SUMMERLIN
1 Listing
Priced at $275,000
SUN TERRACE
1 Listing
Priced at $105,000
SUNDANCE PLACE
2 Listings
Priced from: $53,000 to $65,999
SUNRISE MOUNTAIN
2 Listings
Priced from: $42,500 to $44,900
SUNRISE RIDGE
7 Listings
Priced from: $83,900 to $99,900
SUNRISE VILLAS
2 Listings
Priced from: $95,000 to $135,000
SUNSCAPE
1 Listing
Priced at $44,000
SUNSET BAY
1 Listing
Priced at $85,000
SUNSET CLIFFS
2 Listings
Priced from: $100,000 to $100,000
TANGLEWOOD
1 Listing
Priced at $95,500
TERRA LINDA
1 Listing
Priced at $99,000
TERRASANTA
5 Listings
Priced from: $24,999 to $57,100
THE MARTIN
15 Listings
Priced from: $339,900 to $2,640,000
THE MODERN
7 Listings
Priced from: $249,800 to $423,800
TIBURON
3 Listings
Priced from: $90,000 to $116,500
TORREY PINES VILLAGE
2 Listings
Priced from: $89,000 to $99,999
TRAILS
1 Listing
Priced at $79,900
TRILOGY AT TOWN CENTER
2 Listings
Priced from: $109,500 to $150,000
TRILOGY AT WARM SPRINGS
2 Listings
Priced from: $155,000 to $169,900
TROPICAL VILLAS EAST
2 Listings
Priced from: $65,000 to $68,000
TROPICANA VILLAS
8 Listings
Priced from: $33,000 to $84,900
TRUMP TOWERS
36 Listings
Priced from: $206,888 to $2,650,000
TURNBERRY PLACE
30 Listings
Priced from: $299,900 to $8,888,888
TURNBERRY TOWERS
16 Listings
Priced from: $254,900 to $850,000
TUSCANO
1 Listing
Priced at $69,900
TWAIN EST
2 Listings
Priced from: $37,500 to $55,000
UNIVERSITY BILTMORE
1 Listing
Priced at $77,888
UNIVERSITY CREST
2 Listings
Priced from: $75,000 to $77,550
VALLEY DEL PARADISO
1 Listing
Priced at $59,900
VDARA
19 Listings
Priced from: $299,000 to $989,000
VEER TOWERS
21 Listings
Priced from: $309,126 to $1,875,000
VEGAS DEL MAR
1 Listing
Priced at $114,999
VEGAS STAR
4 Listings
Priced from: $50,777 to $115,000
VERANO
4 Listings
Priced from: $64,900 to $96,795
VILLA DEL ORO
3 Listings
Priced from: $76,800 to $100,001
VILLA PACIFICA
3 Listings
Priced from: $165,000 to $184,900
VILLAGE GREEN
5 Listings
Priced from: $49,900 to $135,000
VILLAS AT ANGEL PARK
1 Listing
Priced at $104,995
VISTANA
4 Listings
Priced from: $79,999 to $97,500
WEST PARK COURTYARDS
1 Listing
Priced at $100,000
WESTPORTER HOMES
6 Listings
Priced from: $49,000 to $79,900
WESTWOOD POINT
17 Listings
Priced from: $59,900 to $109,900
WHISPERING LAKES
1 Listing
Priced at $80,000
WILLOW TREE
2 Listings
Priced from: $48,900 to $64,900
WIMBLEDON TENNIS CLUB
4 Listings
Priced from: $98,000 to $299,000
WOODLAND HILLS
16 Listings
Priced from: $125,000 to $125,000
Google Custom Real Estate Search
The Fair Housing Act prohibits discrimination in housing based on color, race, religion, national origin, sex, familial status, or disability.

The data related to Real Estate for sale on this website comes in part from the INTERNET DATA EXCHANGE (IDX) program of the Greater Las Vegas Association or REALTORS® MLS. Real Estate listings held by Brokerage firms other than this site owner are marked with the IDX logo.

GLVAR deems information reliable but not guaranteed. Copyright© 2011 of the Greater Las Vegas Association of REALTORS® MLS. All rights Reserved.

Information Deemed Reliable But Not Guaranteed. The information being provided is for consumer's personal, non-commercial use and may not be used for any purpose other than to identify prospective properties consumers may be interested in purchasing. This information, including square footage, while not guaranteed, has been acquired from sources believed to be reliable.

Last Updated: 2013-05-23
Contact Us...


Shari Sanderson
Real Estate Agent
Team Lead
Cell: 702-287-4290


Jerry Masini
Broker / Owner

Award Realty
3015 S. Jones Blvd.
Las Vegas, NV 89146