Las Vegas Condo Mania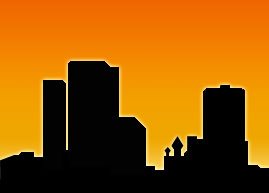 TURNBERRY PLACE Condos For Sale

Turnberry Place is an upscale Las Vegas highrise condo building that affords residents a cosmopolitan living experience in the ambiance of an exclusive private club. This elegant four-tower highrise is a block off the strip on Paradise Road. Residents enjoy a valet, concierge and limousine services, and the community boasts outstanding amenities including sparkling indoor/outdoor pools, a 30,000 square foot European-style spa and fitness center, and a tennis facility.

Many residences feature Italian marble Jacuzzi whirlpool baths, granite counter tops, and high end appliances. Turnberry Place units range from 1,200 to 8,000 square feet. Each private residence has a wrap-around glass balcony, and many have a superb view of the city and the surrounding mountains.

Min List Price: $335,000
Max List Price: $6,900,000
Active Listings: 66
2857 PARADISE RD
LAS VEGAS, NV 89109

Gated/Security
Pool
Tennis Courts
Golf Community
Exercise Room
High Rise Building
Valet Parking
Year Built: 2005
Want to sell your condo in TURNBERRY PLACE?
Please Contact Us for your complementary condo value estimate.
Recent TURNBERRY PLACE Blog Posts

Want the Best in Las Vegas Condos? Go for the top.
High Rise penthouses are reserved for some of the largest and most opulent condo choices on the strip.

More Reasons to Live on the Las Vegas Strip
Live on the Strip where there is never a dull moment.
Featured Listing: MLS: 1511416 3 Bedrooms / 3.00 Baths List Price: $629,999

This 3 bedroom, 3.00 bath unit is presently priced at $629,999. It was first listed on 2016-05-31. The interior includes an alarm system (owned), electric shades and windows coverings throughout. Exterior features include terrace and . This home has carpet, carpeting throughout and manmade wood or laminate flooring.

Click Here for more on MLS # 1511416

Featured Listing: MLS: 1587390 3 Bedrooms / 3.00 Baths List Price: $629,000

This 3 bedroom, 3.00 bath unit is currently priced at $629,000. It was first listed on 2016-05-31. The interior includes an alarm system (owned), drapes, electric shades and windows coverings throughout. Exterior features include terrace and . This home has a city view. This home has carpet, ceramic and marble/stone flooring.

Click Here for more on MLS # 1587390

Featured Listing: MLS: 1607355 2 Bedrooms / 3.00 Baths List Price: $595,000

This 2 bedroom, 3.00 bath condo is currently priced at $595,000. It was first listed on 2016-05-31. The interior includes an alarm system (owned), blinds, drapes and windows coverings throughout. Exterior features include terrace and . This home has a city view, golf course view, mountain view and strip view. This home has carpet and ceramic flooring.

Click Here for more on MLS # 1607355

Featured Listing: MLS: 1832114 2 Bedrooms / 3.00 Baths List Price: $475,000

This 2 bedroom, 3.00 bath unit is at present priced at $475,000. The interior includes an alarm system (owned), drapes, electric shades and windows coverings throughout. Exterior features include terrace and . This home has a city view and mountain view. This home has carpet, hardwood and stone flooring.

Click Here for more on MLS # 1832114

Featured Listing: MLS: 1617846 2 Bedrooms / 3.00 Baths List Price: $425,000

This 2 bedroom, 3.00 bath unit is currently priced at $425,000. It was first listed on 2016-05-31. The interior includes an alarm system (owned) and drapes. Exterior features include terrace and . This home has a park/greenbelt view. This home has carpet, carpeting throughout and ceramic flooring.

Click Here for more on MLS # 1617846

Featured Listing: MLS: 1842521 2 Bedrooms / 2.00 Baths List Price: $419,900

This 2 bedroom, 2.00 bath condo is at present priced at $419,900. The interior includes an alarm system (owned), blinds and windows coverings throughout. Exterior features include terrace and . This home has a city view, mountain view and strip view. This home has carpet and marble/stone flooring.

Click Here for more on MLS # 1842521

TURNBERRY PLACE Condos for Sale: MLS: 1595266

Beds: 5
Baths: 9.00
List Price: $6,900,000
Square Foot Total: 8205
List Price Per Square Foot: $841
Listing Courtesy of BHHS Nevada Properties
More Photos: MLS: 1595266


TURNBERRY PLACE Condos for Sale: MLS: 1816971

Beds: 4
Baths: 7.00
List Price: $5,500,000
Square Foot Total: 5779
List Price Per Square Foot: $952
Listing Courtesy of Synergy Sothebys Int'l Realty
More Photos: MLS: 1816971


TURNBERRY PLACE Condos for Sale: MLS: 1853228

Beds: 4
Baths: 6.00
List Price: $4,499,975
Square Foot Total: 6401
List Price Per Square Foot: $703
Listing Courtesy of BHHS Nevada Properties
More Photos: MLS: 1853228


TURNBERRY PLACE Condos for Sale: MLS: 1820632

Beds: 4
Baths: 7.00
List Price: $3,900,000
Square Foot Total: 5779
List Price Per Square Foot: $675
Listing Courtesy of BHHS Nevada Properties
More Photos: MLS: 1820632


TURNBERRY PLACE Condos for Sale: MLS: 1553125

Beds: 3
Baths: 4.00
List Price: $3,750,000
Square Foot Total: 4103
List Price Per Square Foot: $914
Listing Courtesy of Realty Executives Of Nevada
More Photos: MLS: 1553125


TURNBERRY PLACE Condos for Sale: MLS: 1629319

Beds: 5
Baths: 7.00
List Price: $3,499,900
Square Foot Total: 5779
List Price Per Square Foot: $606
Listing Courtesy of Savant Realty
More Photos: MLS: 1629319


TURNBERRY PLACE Condos for Sale: MLS: 1634392

Beds: 3
Baths: 5.00
List Price: $3,499,000
Square Foot Total: 4007
List Price Per Square Foot: $873
Listing Courtesy of Synergy Sothebys International
More Photos: MLS: 1634392


TURNBERRY PLACE Condos for Sale: MLS: 1838701

Beds: 3
Baths: 5.00
List Price: $3,449,999
Square Foot Total: 4007
List Price Per Square Foot: $861
Listing Courtesy of Synergy Sothebys Int'l Realty
More Photos: MLS: 1838701


TURNBERRY PLACE Condos for Sale: MLS: 1850203

Beds: 4
Baths: 7.00
List Price: $3,299,000
Square Foot Total: 5779
List Price Per Square Foot: $571
Listing Courtesy of Luxury Homes of Las Vegas
More Photos: MLS: 1850203


TURNBERRY PLACE Condos for Sale: MLS: 1847657

Beds: 3
Baths: 7.00
List Price: $3,000,000
Square Foot Total: 5609
List Price Per Square Foot: $535
Listing Courtesy of Synergy Sothebys Int'l Realty
More Photos: MLS: 1847657


TURNBERRY PLACE Condos for Sale

| Details | List Price | Beds | Baths | Sq Ft | Listing By |
| --- | --- | --- | --- | --- | --- |
| MLS: 1595266 | $6,900,000 | 5 | 9.00 | 8205 | BHHS Nevada Properties |
| MLS: 1816971 | $5,500,000 | 4 | 7.00 | 5779 | Synergy Sothebys Int'l Realty |
| MLS: 1853228 | $4,499,975 | 4 | 6.00 | 6401 | BHHS Nevada Properties |
| MLS: 1820632 | $3,900,000 | 4 | 7.00 | 5779 | BHHS Nevada Properties |
| MLS: 1553125 | $3,750,000 | 3 | 4.00 | 4103 | Realty Executives Of Nevada |
| MLS: 1629319 | $3,499,900 | 5 | 7.00 | 5779 | Savant Realty |
| MLS: 1634392 | $3,499,000 | 3 | 5.00 | 4007 | Synergy Sothebys International |
| MLS: 1838701 | $3,449,999 | 3 | 5.00 | 4007 | Synergy Sothebys Int'l Realty |
| MLS: 1850203 | $3,299,000 | 4 | 7.00 | 5779 | Luxury Homes of Las Vegas |
| MLS: 1847657 | $3,000,000 | 3 | 7.00 | 5609 | Synergy Sothebys Int'l Realty |
| MLS: 1851566 | $2,999,900 | 5 | 7.00 | 5779 | The Tom Love Group LLC |
| MLS: 1819485 | $1,995,000 | 3 | 5.00 | 4103 | Wardley Real Estate |
| MLS: 1601646 | $1,950,000 | 3 | 6.00 | 5609 | Wardley Real Estate |
| MLS: 1830059 | $1,650,000 | 3 | 5.00 | 4103 | Synergy Sothebys Int'l Realty |
| MLS: 1553461 | $1,650,000 | 2 | 3.00 | 2805 | Realty Executives Of Nevada |
| MLS: 1827162 | $1,599,999 | 2 | 4.00 | 4103 | Presenting Vegas |
| MLS: 1610842 | $1,599,900 | 4 | 4.00 | 4103 | The Tom Love Group LLC |
| MLS: 1814748 | $1,599,000 | 3 | 4.00 | 4103 | Engel & Völkers Las Vegas |
| MLS: 1855456 | $1,599,000 | 3 | 5.00 | 4007 | Keller Williams Realty Southwest |
| MLS: 1839757 | $1,500,000 | 3 | 4.00 | 2805 | Vegas 99 Realty |
| MLS: 1855234 | $1,399,999 | 6 | 6.00 | 5610 | Engel & Völkers Las Vegas |
| MLS: 1836410 | $1,195,000 | 2 | 3.00 | 2805 | Synergy Sothebys Int'l Realty |
| MLS: 1807351 | $975,000 | 3 | 3.00 | 2805 | RE/MAX Central |
| MLS: 1827545 | $950,000 | 3 | 3.00 | 2805 | RE/MAX Central |
| MLS: 1840839 | $899,000 | 3 | 3.00 | 2805 | Blake & Associates |
| MLS: 1606847 | $897,000 | 3 | 3.00 | 2805 | Go Global Realty |
| MLS: 1587349 | $890,000 | 3 | 3.00 | 2805 | Realty ONE Group, Inc |
| MLS: 1831650 | $799,000 | 3 | 3.00 | 2805 | Rock Realty Group |
| MLS: 1859192 | $745,000 | 3 | 3.00 | 2805 | Synergy Sothebys Int'l Realty |
| MLS: 1857312 | $699,999 | 2 | 3.00 | 2195 | King of Condos Inc |
| MLS: 1858063 | $699,888 | 2 | 3.00 | 2805 | Synergy Sothebys Int'l Realty |
| MLS: 1860744 | $699,000 | 3 | 2.00 | 2805 | Blake & Associates |
| MLS: 1599503 | $699,000 | 2 | 3.00 | 2195 | ERA Brokers Consolidated |
| MLS: 1828026 | $695,000 | 1 | 2.00 | 2805 | Char Luxury Real Estate |
| MLS: 1860549 | $674,888 | 3 | 3.00 | 2805 | Realty ONE Group, Inc |
| MLS: 1833768 | $670,000 | 2 | 3.00 | 2195 | Realty ONE Group, Inc |
| MLS: 1810017 | $650,000 | 3 | 3.00 | 2805 | Synergy Sothebys Int'l Realty |
| MLS: 1511416 | $629,999 | 3 | 3.00 | 2805 | Award Realty |
| MLS: 1587390 | $629,000 | 3 | 3.00 | 2805 | Award Realty |
| MLS: 1852727 | $600,000 | 3 | 3.00 | 2805 | BHHS Nevada Properties |
| MLS: 1607355 | $595,000 | 2 | 3.00 | 2195 | Award Realty |
| MLS: 1619695 | $545,000 | 2 | 3.00 | 2195 | Synergy Sothebys Int'l Realty |
| MLS: 1863270 | $525,000 | 2 | 3.00 | 2195 | Realty ONE Group, Inc |
| MLS: 1600285 | $499,900 | 2 | 3.00 | 2195 | BHHS Nevada Properties |
| MLS: 1860643 | $475,000 | 2 | 2.00 | 1556 | Realty Executives of SNV |
| MLS: 1832114 | $475,000 | 2 | 3.00 | 2050 | Award Realty |
| MLS: 1837434 | $467,000 | 2 | 2.00 | 1559 | Coldwell Banker Premier |
| MLS: 1862828 | $465,000 | 2 | 2.00 | 1556 | Award Realty |
| MLS: 1825074 | $459,000 | 2 | 2.00 | 1556 | Nationwide Realty LLC |
| MLS: 1825760 | $449,000 | 2 | 2.00 | 1712 | Coldwell Banker Premier |
| MLS: 1859739 | $449,000 | 2 | 2.00 | 1556 | Realty ONE Group, Inc |
| MLS: 1833395 | $448,800 | 2 | 2.00 | 1556 | Synergy Sothebys Int'l Realty |
| MLS: 1626765 | $445,000 | 2 | 2.00 | 1556 | Synergy Sothebys Int'l Realty |
| MLS: 1828468 | $439,000 | 2 | 2.00 | 1712 | RX Realty |
| MLS: 1617846 | $425,000 | 2 | 3.00 | 2050 | Award Realty |
| MLS: 1809190 | $425,000 | 2 | 3.00 | 2050 | Award Realty |
| MLS: 1842521 | $419,900 | 2 | 2.00 | 1712 | Award Realty |
| MLS: 1826168 | $414,400 | 2 | 3.00 | 2195 | Real Home Services & Solutions |
| MLS: 1861573 | $410,000 | 2 | 3.00 | 2050 | Synergy Sothebys Int'l Realty |
| MLS: 1855308 | $405,000 | 2 | 3.00 | 2050 | Engel & Völkers Las Vegas |
| MLS: 1851139 | $399,990 | 2 | 2.00 | 1712 | Huntington & Ellis, A Real Est |
| MLS: 1604130 | $399,000 | 2 | 2.00 | 1556 | Realty ONE Group, Inc |
| MLS: 1847517 | $375,000 | 2 | 2.00 | 1712 | Realty ONE Group, Inc |
| MLS: 1589340 | $374,999 | 2 | 2.00 | 1556 | Simply Vegas |
| MLS: 1613203 | $365,000 | 2 | 2.00 | 1712 | Award Realty |
| MLS: 1588272 | $335,000 | 2 | 3.00 | 1595 | Keller Williams Market Place |

Community Photos

You Might Also Be Interested In...

Listing Locations

---

The Fair Housing Act prohibits discrimination in housing based on color, race, religion, national origin, sex, familial status, or disability.

The data related to Real Estate for sale on this website comes in part from the INTERNET DATA EXCHANGE (IDX) program of the Greater Las Vegas Association or REALTORS® MLS. Real Estate listings held by Brokerage firms other than this site owner are marked with the IDX logo.

GLVAR deems information reliable but not guaranteed. Copyright © 2016 of the Greater Las Vegas Association of REALTORS® MLS. All rights Reserved.

Information Deemed Reliable But Not Guaranteed. The information being provided is for consumer's personal, non-commercial use and may not be used for any purpose other than to identify prospective properties consumers may be interested in purchasing. This information, including square footage, while not guaranteed, has been acquired from sources believed to be reliable.

Last Updated: 2017-01-19