Las Vegas Condo Mania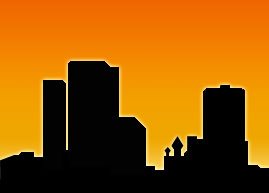 VEER TOWERS Condos For Sale

Veer Towers rise from the heart of CityCenter, a stunning urban center that combines residential living with retail, dining, and entertainment. Like everything in Vegas, these artistically designed Las Vegas highrise condos were built to stand out. The two identical leaning towers are 37 stories tall and are tucked between the Residences at the Mandarin Oriental and the Cosmopolitan, Aria, Crystals shopping center and Vdara.

Interior living space ranges from 537 square feet for the smallest studio up to 3,412 square feet for an ultra-contemporary penthouse. Veer condos have open floor plans with floor to ceiling windows for unparalleled city views, along with designer flooring, Bosch stainless steel appliances, and European-style cabinetry.

Each high rise tower is equipped with an amenities and recreation floor that boasts a sun deck, an infinity edge pool, an entertainment patio, and a fitness center.

Min List Price: $259,000
Max List Price: $2,100,000
Active Listings: 46
3722 S LAS VEGAS BL 3407
LAS VEGAS, NV 89158

Gated/Security
Pool
Exercise Room
High Rise Building
Parking Garage
Year Built: 2007
Want to sell your condo in VEER TOWERS?
Please Contact Us for your complementary condo value estimate.
Recent VEER TOWERS Blog Posts

South Strip Condo Owners Get Some New Fun
Some great new entertainment and dining have popped up recently near condos on the South Strip.

Want the Best in Las Vegas Condos? Go for the top.
High Rise penthouses are reserved for some of the largest and most opulent condo choices on the strip.

How to Pick a Las Vegas High Rise
Before you pick a highrise, you'll want to make sure its right for you. Here are some decisions you'll want to make first.

Why Buy at CityCenter?
Live in the most luxurious condos on the strip next to some of the most luxurious shopping on the strip.
Featured Listing: MLS: 1837229 2 Bedrooms / 2.00 Baths List Price: $1,175,000

This 2 bedroom, 2.00 bath condo is at present priced at $1,175,000. The interior includes electric shades. This home has a strip view. This home has ceramic flooring.

Click Here for more on MLS # 1837229

Featured Listing: MLS: 1626196 2 Bedrooms / 2.00 Baths List Price: $799,000

This 2 bedroom, 2.00 bath unit is presently priced at $799,000. It was first listed on 2016-05-31. This home has a strip view. This home has carpet, carpeting throughout and ceramic flooring.

Click Here for more on MLS # 1626196

Featured Listing: MLS: 1606881 Studio / 1 Bath List Price: $259,000

This studio , 1.00 bath condo is currently priced at $259,000. It was first listed on 2016-05-31. This home has a strip view. This home has ceramic flooring.

Click Here for more on MLS # 1606881

VEER TOWERS Condos for Sale: MLS: 1816148

Beds: 2
Baths: 3.00
List Price: $2,100,000
Square Foot Total: 2511
List Price Per Square Foot: $836
Listing Courtesy of Luxury Estates International
More Photos: MLS: 1816148


VEER TOWERS Condos for Sale: MLS: 1506506

Beds: 3
Baths: 3.00
List Price: $2,000,000
Square Foot Total: 2087
List Price Per Square Foot: $958
Listing Courtesy of Meridias Realty Group
More Photos: MLS: 1506506


VEER TOWERS Condos for Sale: MLS: 1844272

Beds: 2
Baths: 3.00
List Price: $1,953,000
Square Foot Total: 2014
List Price Per Square Foot: $970
Listing Courtesy of Pordes Residential Sales &
More Photos: MLS: 1844272


VEER TOWERS Condos for Sale: MLS: 1855723

Beds: 2
Baths: 3.00
List Price: $1,900,000
Square Foot Total: 2177
List Price Per Square Foot: $873
Listing Courtesy of Luxury Estates International
More Photos: MLS: 1855723


VEER TOWERS Condos for Sale: MLS: 1848440

Beds: 3
Baths: 3.00
List Price: $1,395,000
Square Foot Total: 1797
List Price Per Square Foot: $776
Listing Courtesy of Luxury Estates International
More Photos: MLS: 1848440


VEER TOWERS Condos for Sale: MLS: 1829761

Beds: 3
Baths: 3.00
List Price: $1,391,000
Square Foot Total: 1745
List Price Per Square Foot: $797
Listing Courtesy of Pordes Residential Sales &
More Photos: MLS: 1829761


VEER TOWERS Condos for Sale: MLS: 1861815

Beds: 3
Baths: 3.00
List Price: $1,390,000
Square Foot Total: 2040
List Price Per Square Foot: $681
Listing Courtesy of Go Global Realty
More Photos: MLS: 1861815


VEER TOWERS Condos for Sale: MLS: 1821110

Beds: 3
Baths: 3.00
List Price: $1,350,000
Square Foot Total: 2087
List Price Per Square Foot: $647
Listing Courtesy of RE/MAX Premier Realty Group
More Photos: MLS: 1821110


VEER TOWERS Condos for Sale: MLS: 1818894

Beds: 2
Baths: 2.00
List Price: $1,199,998
Square Foot Total: 1814
List Price Per Square Foot: $662
Listing Courtesy of Urban Nest Realty
More Photos: MLS: 1818894


VEER TOWERS Condos for Sale: MLS: 1837229

Beds: 2
Baths: 2.00
List Price: $1,175,000
Square Foot Total: 1547
List Price Per Square Foot: $760
Listing Courtesy of Award Realty
More Photos: MLS: 1837229


VEER TOWERS Condos for Sale

| Details | List Price | Beds | Baths | Sq Ft | Listing By |
| --- | --- | --- | --- | --- | --- |
| MLS: 1816148 | $2,100,000 | 2 | 3.00 | 2511 | Luxury Estates International |
| MLS: 1506506 | $2,000,000 | 3 | 3.00 | 2087 | Meridias Realty Group |
| MLS: 1844272 | $1,953,000 | 2 | 3.00 | 2014 | Pordes Residential Sales & |
| MLS: 1855723 | $1,900,000 | 2 | 3.00 | 2177 | Luxury Estates International |
| MLS: 1848440 | $1,395,000 | 3 | 3.00 | 1797 | Luxury Estates International |
| MLS: 1829761 | $1,391,000 | 3 | 3.00 | 1745 | Pordes Residential Sales & |
| MLS: 1861815 | $1,390,000 | 3 | 3.00 | 2040 | Go Global Realty |
| MLS: 1821110 | $1,350,000 | 3 | 3.00 | 2087 | RE/MAX Premier Realty Group |
| MLS: 1818894 | $1,199,998 | 2 | 2.00 | 1814 | Urban Nest Realty |
| MLS: 1837229 | $1,175,000 | 2 | 2.00 | 1547 | Award Realty |
| MLS: 1844221 | $1,133,000 | 2 | 2.00 | 1355 | Pordes Residential Sales & |
| MLS: 1856981 | $1,100,000 | 2 | 2.00 | 1383 | Pordes Residential Sales & |
| MLS: 1819836 | $1,099,900 | 2 | 2.00 | 1735 | WINWIN Realty & Property Manag |
| MLS: 1522718 | $977,777 | 2 | 2.00 | 1416 | Simply Vegas |
| MLS: 1862684 | $975,000 | 2 | 2.00 | 1489 | Luxury Estates International |
| MLS: 1823328 | $905,000 | 2 | 2.00 | 1447 | Pordes Residential Sales & |
| MLS: 1863318 | $899,900 | 2 | 2.00 | 1395 | The Tom Love Group LLC |
| MLS: 1836856 | $852,000 | 2 | 2.00 | 1458 | Pordes Residential Sales & |
| MLS: 1626196 | $799,000 | 2 | 2.00 | 1434 | Award Realty |
| MLS: 1815368 | $775,000 | 2 | 2.00 | 1475 | Luxury Estates International |
| MLS: 1813740 | $758,000 | 2 | 2.00 | 1402 | MDB Realty |
| MLS: 1832066 | $749,777 | 2 | 2.00 | 1496 | Ameropan Realty and Property |
| MLS: 1803204 | $719,967 | 2 | 2.00 | 1599 | Executive Realty Services |
| MLS: 1863603 | $668,000 | 1 | 1.00 | 688 | King of Condos Inc |
| MLS: 1823009 | $650,000 | 1 | 1.00 | 824 | Elite Realty |
| MLS: 1850658 | $600,000 | 1 | 1.00 | 937 | Luxury Estates International |
| MLS: 1824132 | $525,000 | 1 | 1.00 | 716 | Elite Realty |
| MLS: 1826236 | $519,000 | 1 | 1.00 | 1038 | Luxury Real Estate Advisors |
| MLS: 1615383 | $483,880 | 1 | 1.00 | 757 | Urban Nest Realty |
| MLS: 1856619 | $475,000 | 1 | 2.00 | 928 | BHHS Nevada Properties |
| MLS: 1836923 | $470,500 | 1 | 1.00 | 677 | Pordes Residential Sales & |
| MLS: 1842013 | $450,000 | 1 | 1.00 | 768 | Luxury Real Estate Advisors |
| MLS: 1852822 | $449,000 | 1 | 1.00 | 843 | Hotpoint Realty |
| MLS: 1830021 | $425,000 | 1 | 1.00 | 801 | Meridias Realty Group |
| MLS: 1608850 | $419,900 | 1 | 1.00 | 843 | Go Global Realty |
| MLS: 1821938 | $419,000 | 1 | 1.00 | 843 | Luxury Real Estate Advisors |
| MLS: 1844231 | $397,000 | 0 | 1.00 | 549 | Pordes Residential Sales & |
| MLS: 1863412 | $295,000 | 1 | 1.00 | 558 | Savi Realty LLC |
| MLS: 1861349 | $289,900 | 0 | 1.00 | 546 | Associa Nevada South |
| MLS: 1855814 | $288,000 | 0 | 1.00 | 542 | Pordes Residential Sales & |
| MLS: 1836912 | $285,000 | 0 | 1.00 | 539 | Pordes Residential Sales & |
| MLS: 1836593 | $280,000 | 0 | 1.00 | 577 | Pordes Residential Sales & |
| MLS: 1493323 | $280,000 | 0 | 1.00 | 558 | Realty ONE Group, Inc |
| MLS: 1858732 | $269,000 | 0 | 1.00 | 552 | BHHS Nevada Properties |
| MLS: 1859565 | $259,900 | 0 | 1.00 | 548 | Savi Realty LLC |
| MLS: 1606881 | $259,000 | 0 | 1.00 | 537 | Award Realty |

Community Photos

You Might Also Be Interested In...

Listing Locations

---

The Fair Housing Act prohibits discrimination in housing based on color, race, religion, national origin, sex, familial status, or disability.

The data related to Real Estate for sale on this website comes in part from the INTERNET DATA EXCHANGE (IDX) program of the Greater Las Vegas Association or REALTORS® MLS. Real Estate listings held by Brokerage firms other than this site owner are marked with the IDX logo.

GLVAR deems information reliable but not guaranteed. Copyright © 2016 of the Greater Las Vegas Association of REALTORS® MLS. All rights Reserved.

Information Deemed Reliable But Not Guaranteed. The information being provided is for consumer's personal, non-commercial use and may not be used for any purpose other than to identify prospective properties consumers may be interested in purchasing. This information, including square footage, while not guaranteed, has been acquired from sources believed to be reliable.

Last Updated: 2017-01-19